By Anna Wilding on November 28, 2018
BY ANNA WILDING ON JANUARY 11, 2017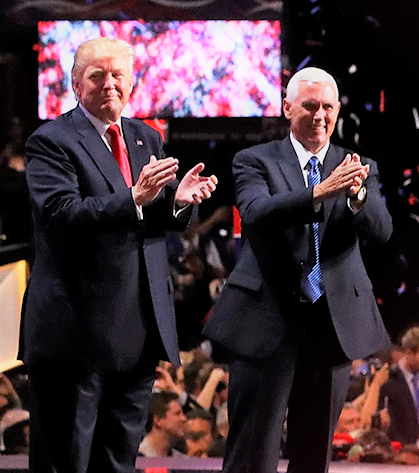 WASHINGTON, DC (Herald de Paris) —  Donald Trump's first press conference in six months, was a fiery passionate mess. Trump appears well on the right track now understanding more the depth and responsibilities of the Office of the United States. The positive thing about Mr. Trump is that he does listen and he does digest it and take it on board.  He knows he was deeply wrong about the Khan's and I would beat that Trump would be the first to be humbled in private about any mistakes he has made in his luxuriously rugged ride to the top. Maybe.
It is not expected that Mr. Trump be as eloquent as Obama, that is a rare impossibility, but what Trump does have going for him is a straightforwardness that is put simply refreshing, if used to good and positive use for the American people, and for the world at large.
Mr. Trump bought the head of major and world revered Medical Institutes such as Mayo and the Cleveland Clinic together to discuss what can be done to better the health and welfare of veterans with the continued inner problems of the Veteran Affair Administration. Trump declared, "I appointed today the head secretary of the Veterans Administration, David Shulkin. Tell you about David, he's fantastic — he's fantastic. He will do a truly great job.  One of the commitments I made is that we're gonna straighten out the whole situation for our veterans. Our veterans have been treated horribly. They're waiting in line for 15, 16, 17 days, cases where they go in and they have a minor early-stage form of cancer and they can't see a doctor. By the time they get to the doctor, they're terminal. Not gonna happen, it's not gonna happen. So, David is going to do a fantastic job. We're going to be talking to a few people also to help David. And we have some of the great hospitals of the world going to align themselves with us on the Veterans Administration, like the Cleveland Clinic, like the Mayo Clinic, a few more that we have."  This gives a certain level of faith in this Presidency in so far as Trump is not an arch far right conservative, never has been, and will hopefully find his way to do what is ethically right for the betterment of the American people from all walks of life.
Sheri Dillon, from the law firm Morgan Lewis and Bockius, who Trump charged with separating out his affairs was thorough in her presentation and in explaining  that the sum of their actions, "Will completely severe ties of Trump Organization to the Office of the Presidency." Trump has effectively handed control of the Trump Organization to his sons, Donald Trump Jr. and Eric Trump, and  and longtime Trump executive, Alan Weisselberg.
Ms. Dillon said, "President-elect Trump wants the American public to rest assured that all of his efforts are directed to pursuing the people's business and not his own. To that end, as he explained a few moments ago, he directed me and my colleagues at the law firm Morgan Lewis and Bockius to design a structure for his business empire that will completely isolate him from the management of the company."
Mr. Trump further instructed that we build in protections that will assure the American people the decisions he makes and the actions that he takes as president are for their benefit and not to support his financial interests.
Said Ms. Dillon, "As he said, he's voluntarily taking this on. The conflicts of interest laws simply do not apply to the president or the vice president and they are not required to separate themselves from their financial assets. The primary conflicts of interest statutes and some have questioned it, is Section 18 USC 208 and it's simply inapplicable by its terms. And this is not just our interpretation. It's Congress itself who have made this clear in 1989 when it amended Section 18 USC 202 to state that, except as otherwise provided, the terms office and employee in section 208 shall not include the president."
Ms. Dillon then recited  a list of actions taken by her firm and Donald Trump that at face value appeared appropriate but we have yet to look more fully.  At the time of publication the Herald de Paris is waiting for a concise print out of these actions. As soon as we have them we will publish them.
Ms. Dillon went on to add, "President-elect Trump wants there to be no doubt in the minds of the American public that he is completely isolating himself from his business interests. He instructed us to take all steps realistically possible to make it clear that he is not exploiting the office of the presidency for his personal benefit. He also sought the guidance of individuals who are familiar with and have worked extensively in the fields of government ethics and constitutional law."
Ivanka Trump, the President-Elect's daughter, is also severing ties with the Trump Organization, and is moving her family to a townhouse Washington, DC.  Ivanka's husband, Jared Kushner, has been named Senior Adviser to President-Elect Donald Trump.  Mr. Kushner is now also under scrutiny for his business ties when he is to serve in the White House.
The Press conference started with a bang, not a whimper, as Sean Spicer, the incoming White House Press Secretary, launched into a tirade about newspapers who engage in click bait journalism. We actually agree with Mr. Spicer on this and it is something we have written about before. Mr. Spicer's comments were followed up with Trump later, calling Buzzfeed a, "Failing pile of garbage," following Buzzfeed's publishing of unverified and unsubstantiated documents about Mr.  Trump's, and others', alleged personal activities in Russia .
On the question of Russia, Mr. Trump spoke with seemingly practical optimism, but with a more knowledgeable historic understanding that all may not seem as it appears. Trump said, "If Putin likes Donald Trump it's an asset, not a liability.  I don't know if I am going to get along with Putin but I hope I do."  Trump pointed out that Russia as a strong ally of the United States can help in easing some of the world's conflicts.
Trump even took a moment at the start of the press conference to be conciliatory towards legitimate press, such as the American Herald de Paris.  "I have great respect for the news and great respect for freedom of the press and all of that. There were some news organizations that — I've just gone up a notch as to what I think of you. Okay? All right."
The Herald de Paris has avoided getting too involved in the transition due to the extraordinary amount of sniping and the click baiting going on. Today we have a little faith that people can see what is real and what is not, that this incoming administration does know who people and organizations are and we were compelled to publish.
Leave a comment